After some working days, finally get some free time, time to tweak my PC system.
System Components:
Intel Core i7 920 C0/C1 stepping
ASUS P6T 0502 BIOS
6gb Kingston DDR3 1333 Value Ram
ASUS 4890
Western Digital 80GB HDD. (WD80JD)
OS = Windows 7 RTM version.
Cooling system:
D-Tek Fuzion v2, Swiftech MCR320QP, Danger Den CPX-Pro, Bitspower drive bay reservoir.
The main objective of this run is to try out higher BCLK + RAM frequency at around 4ghz clock for CPU frequency. Here is the screenshot after LinX run and Memtest run to make sure everything is stable.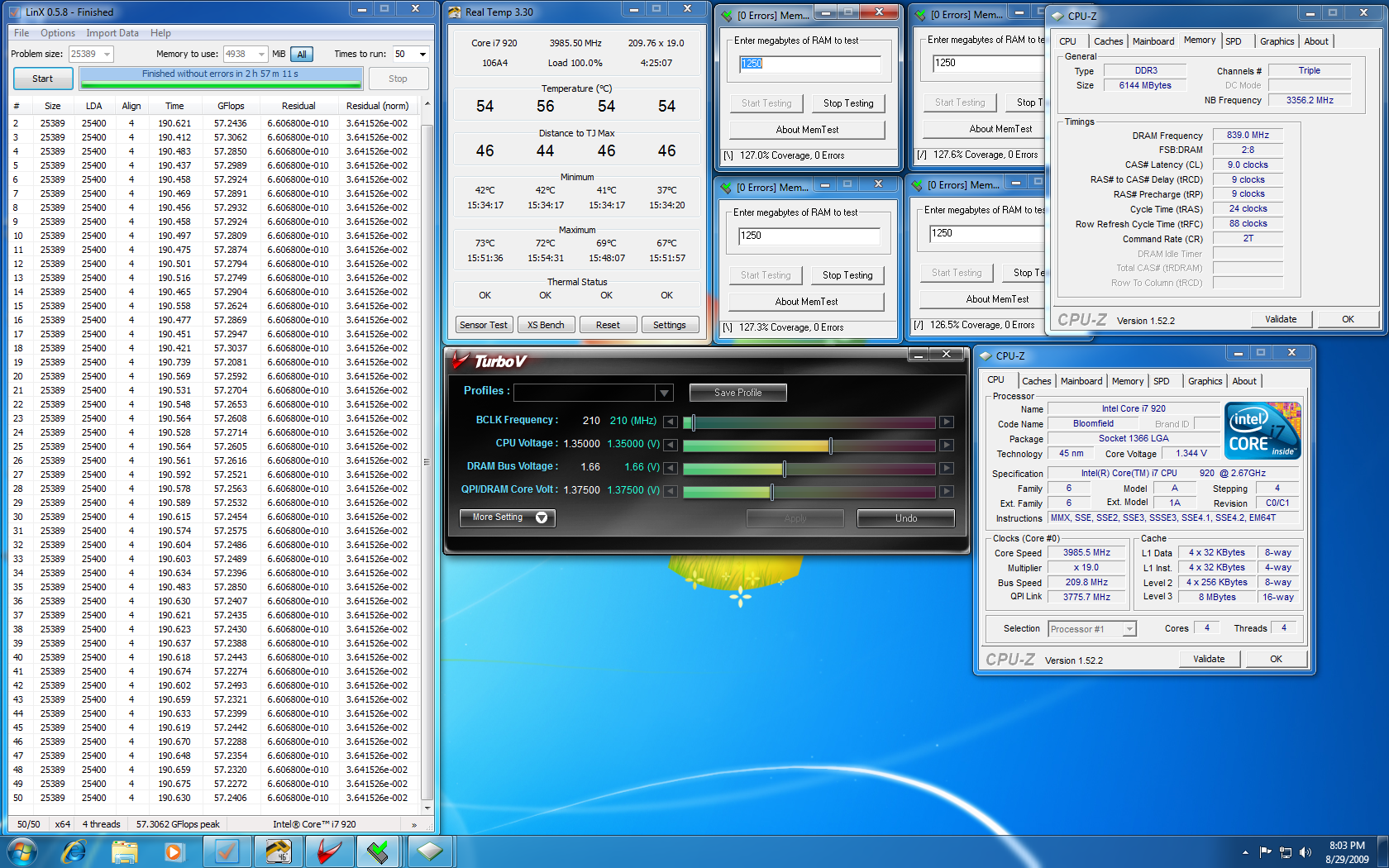 Although its nothing special for this tweak since I think most people who into overclocking shall reach it. This is my first time success of pushing my system past 200 BCLK stably and to my suprise my value ram which rated at 1333 able to reach DDR3 1678. So I am quite satisfied with the outcome, and I will tweak my system again in future when I got the free time.